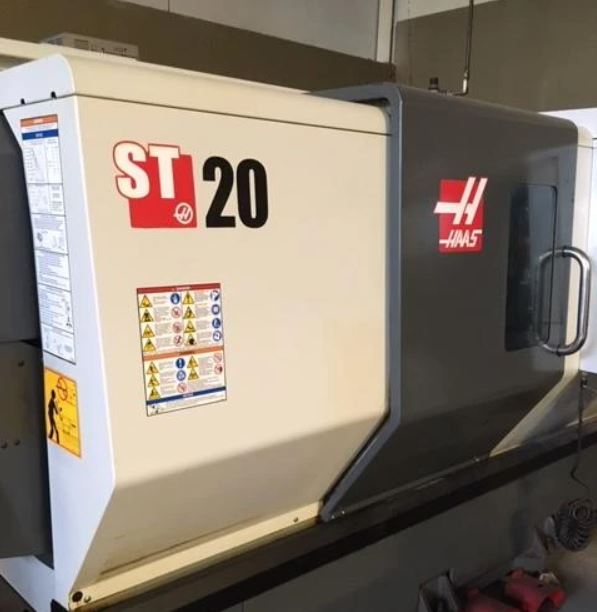 Haas creates some of the best CNC machinery in the market. They are one of the largest machine tool builders in the United States and manufacture CNC Vertical Machining Centers, Rotary products and Indexers, Horizontal Machining Centers, 5-axis machining centers, turning centers, and much more. Haas has over 170 locally owned factory outlets in more than 60 countries! Haas is known in the machining industry for having some of the most of reliable lathe's out there. Lathe's have come a long way since they were first created in 1804. The options available are endless! Let's go over the top models of Haas CNC Lathes and what they have to offer.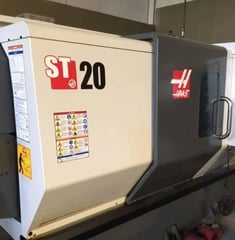 When searching for used machines, you will always find Haas has plenty of used lathes still on the market because they are built to last. The most popular models of Haas CNC Lathes are the ST-series, specifically the 20's, however, there are several different lathe models available. There are the ST-10 (6" Chuck), ST-15/20 (8" Chuck), ST-20/25/30/30L/35L (10" Chuck), ST-25/30/30L/35L (12" Chuck) and the ST-35 (15" Chuck).
They also have a line of Y-Axis models; ST-10Y (6" Chuck), ST-15Y/20Y (8" Chuck), ST-20Y/25Y/30Y/30LY/35LY (10" Chuck), ST-25Y/30Y/30LY/35Y/35LY (12" Chuck), and the ST-35Y (15" Chuck). Haas even makes a Large-Through-Bore; ST-40/40L (15" Chuck) and the ST-45/45L (18" Chuck). Lastly, they have a Front and Rear Spindle Nose; ST-50/55 available.
Haas is continuously improving their lathe models and just came out with their newest line of ST-series lathes. The all new completely redesigned ST-20/25's has a list of new improvements. They feature an increased wedge angle (45 degrees) which helps improve chip evacuation, increased bore size, new castings (has a more rigid structure and increases thermal stability), more Z-axis travel and come standard with an auto door that opens with an M-Code or a push button. They are available with a dual-stage parts catcher, their new Automatic Parts Loader and a finishing sub-spindle.
Check out this video on a Haas ST-20Y CNC Lathe. They go over every part of the machine in detail. This machine has an interpolated Y-axis, which means it doesn't really have a true Y-axis (no set of linear rails that run perpendicular to the X-axis). The machine in the video has a bar feeder, live tooling, driven holders, quick change holders, finishing spindle and a turret. One great takeaway from the video is that this machine has great automation capabilities. The Haas advanced tool management software (ATM) can track how much a spindle load is being used by a certain cut to see if an insert is either worn out or broken. You can also program mid-process tool checks to see if there is broken insert and if it catches that it has changed by a certain amount, it will pause the whole process.