Covering The Top Models of Haas CNC Milling Machines
Kristina B.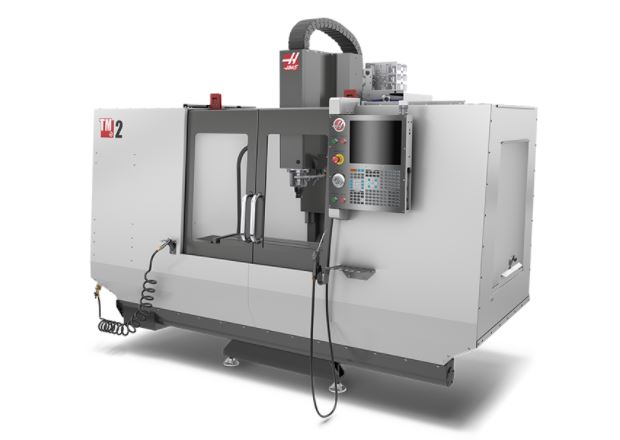 One of the largest builders of CNC machines in the world resides right here in the United States. Haas Automation has been around since 1983 and has been leading the industry with their fully programmable machines. They have a state-of-the-art facility in Southern California where they manufacture everything from mills, lathes, rotary products to 6-axis robot systems. According to their site, there are more than 215,000 Haas CNC machines that are installed around the world and in use by manufacturers to make parts for almost every industry. There is no question why these machines are so popular on used machine sites. Haas makes machines that are built to last and have a reputation of having the best customer service, even with their older machines. Let's go over the top models of Haas CNC Mills and what they can offer your shop.
The most popular models of Haas CNC Vertical Mills are the TM series Toolroom Mills. There is the TM-1, TM-1P, TM-2, TM-2P, TM-3, and the TM-3P. The TM-2 has more X and Y-axis travel than the TM-1 and the same goes for the TM-3 compared to the TM-2. They use a standard 40-taper tooling and can be programmed without the knowledge of G-code. This is something to keep in mind when comparing to other makes.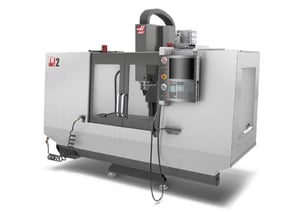 Haas has made their mills easy to use, especially for those that are new to CNC in general. These mills are affordable, can operate on single or three-phase power and user-friendly with their VPS system that comes standard on each model. The Visual Programming System (VPS) lets you create CNC code to make basic programs and also helps you understand how the codes translate into the motions used to cut the material. Check out this video on how Haas builds their TM series mills.
A lot of people may think that a CNC retrofit can do what the TM series can, and that is just not true. The TM series come with a 40-taper spindle with 7.5 horsepower, full enclosure for catching debris, brushless servos on all axes and 200 IPM feeds. These models also have multiple options that can be added on. You can add on a 10 or 20 pocket tool changer, chip auger, or choose a 6000-rpm spindle and 400 IPM feeds. Haas TM series are able to function with 4th and 5th axes as well. This model series is quite versatile thanks to Haas using common components across their machine tools.
Haas milling machines are in high demand in the used machinery industry and we here at Revelation Machinery have a large selection available on our site. Connect with our CNC sales team today to find the right Haas mill machine for your shop!