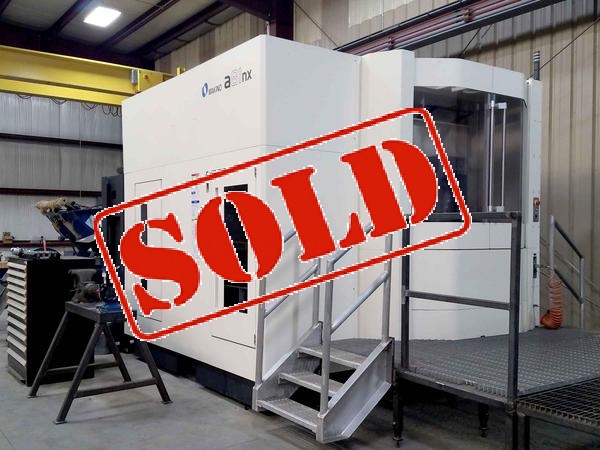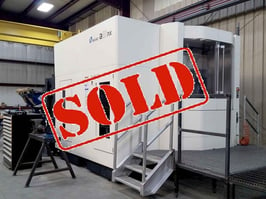 CNC machines are a large expense for your company and companies are constantly having to adapt as technology evolves. You don't have to feel stuck with any machine that you don't use! You can free up space for a machine that will increase productivity and bring your business more money. Are you thinking of upgrading from an older machine but still want to make some money? Selling CNC machinery seems complicated and almost impossible on your own.
Here are some helpful guidelines below on how to sell CNC Machines.
Information

: The first thing you should do is gather as much information on the machine as possible. Get the make, model, year and anything else that a prospective buyer would need to know about your type of machinery. (ex: type of machine/tonnage/wattage/length/serial number/etc.) You also want to be completely transparent with the person who will be selling it for you. The worst thing you can do is not disclose any issues with the machine and it ends up being a deal breaker for potential buyers. This will waste everyone's time and we know time is money. Make sure to detail as much as you can on the history of the machine you are selling.




Profit: How much are you wanting to make off of the machine? Keep in mind there will be shipping costs for your machine and you will have to factor that into how much you are willing to accept as your profit.


Timeframe

: Do you need this machine off of your floor by a certain date? How long can you keep it in your facility? This will save you money if you don't have to place it in storage.




Presentation

: It is much easier to sell a decent looking machine. This way you can attract a larger group of potential buyers. Try to get any touch ups done if necessary.




Pictures & video:

It is very difficult to sell a machine without the right pictures and video. You want to make it easy for the potential buyers to analyze the machine they are interested in. This is why taking high quality photographs of every angle of the machine is essential. The more the better! Depending on the type of machinery, you may want to send specific photos of components that are prone to wear and tear.



What is the best way to sell your machine online?
If you have done all of the above, you are ready to find the company to sell your machine. With everyone being remote, it is much easier to sell online than it ever has before. You can reach an incredibly higher amount of potential buyers by listing online. We all know that your time is valuable and you need your machine sold as soon as possible. This is why you want to increase your chances of selling your CNC machines by selling with Revelation Machinery.
We have the tools and people to push your machine into the eyes of every potential buyer on the market. Why try your chance with only craigslist when you can have multiple marketing tools at your disposal. This means we handle everything from the marketing ads (think multiple selling platforms and paid advertisements), negotiations with potential buyers (and all of their questions about your machine that will come up), the shipping logistics and much more. We take care of it all. Your machine will be 5-6x more likely to sell with us than on your own! The best part of it all is, YOU DON'T HAVE TO DO ANYTHING! You get to focus on your priorities with your company while we take care of selling your machinery.
Looking to sell your used machinery now? Click here or call us at 312-761-9396.