Looking to purchase a press brake? Ask these questions first!
Kristina B.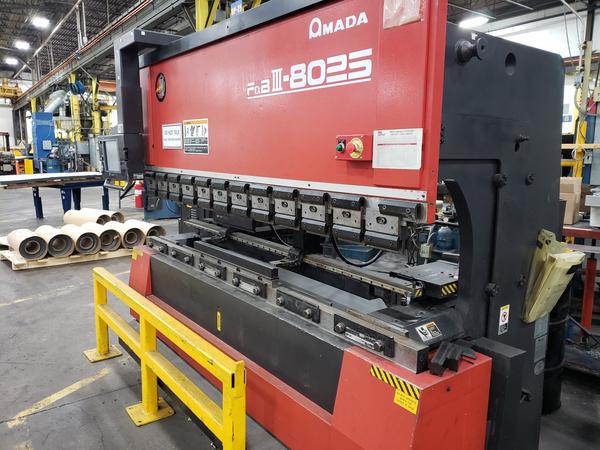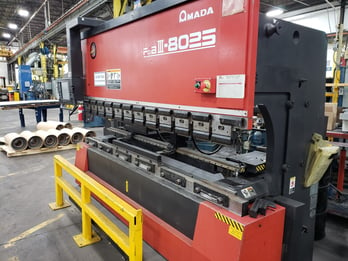 Press brakes are an extremely important machine for manufacturing companies. It is a huge capital expense to go and purchase a brand new piece of ANY machinery and this could be pushed back due to budget issues. BUT, buying a used press brake could be the answer! Who knew that there were so many affordable options for your company to pick from?
These heavy duty machines were made to last decades! This is why if you are looking to purchase machinery, USED is the way to go.
Below are some questions you should ask while looking at Press Brakes for sale.
Are there pictures or video of the press brake? This really will help you get a visual of what machine you are inquiring about before you even schedule to see it in person. Especially if it is a far drive for you.
Can you schedule an in person visit with the machine? You should always be able to inspect the machine yourself before purchasing, so make sure you inquire about scheduling a visit.
Are there maintenance records and info on preventative maintenance for the specific machine? A properly cared for machine will have maintenance logs available for you to inspect. Keeping a machine maintained over its life time ensures that it has many more years left when it gets passed on to you.
Does it meet your company's safety requirements? What about OSHA regulations?
What are the tonnage calculations? Tonnage is going to be a big factor in deciding if this press brake is the right one for your company. How thick of material can the machine bend?
How do you transport a press brake? What are the costs? You need to be able to get the machine to your place of business! Inquire about how this process works so you understand the time and costs behind transportation.
Are there custom attachments? Any tooling come with the machine?
Is it Mechanical, Hydraulic, Pneumatic, or Servo-Electric?
Does it have a CNC system? (Computer numerical control)
How old is the press brake? Press brakes can last a long time as long it was well maintained. But you also want to make sure there will be parts available if you ever needed to replace or fix something in the future. Any computer control systems that come with a press brake that are over two decades old will be hard to find parts for. Check these parts for any signs of damage: Hydraulic System, Ram & Bed, and Tool Holders.
Does the press brake need a bed? (Or otherwise called a pit) Depending on how high the tonnage is or how wide, you might need a pit, which is just a space in the floor for the machine. Pits will always be preferred over flush floors with higher tonnage machines just from a safety standpoint.
We here at Revelation Machinery understand that this is a large investment for any business and we can ensure that you will be making the best decision for your company. Think of buying used machinery as buying a used car. You need to make sure you do your due diligence through the buying process. And that is where we come in!
Press Brake brands that Revelation has in stock RIGHT NOW include: Accurpress, Amada, Baykal, Chicago, Cincinnati, Guifil, HTC, Pacific, Verson, Wysong and more.
What type of press brake are YOU looking for? Look at our large selection here!
If you can't find what you are looking for, we are more than happy to help!