Facts you may not know about Pacific Press Technologies!
Kristina B.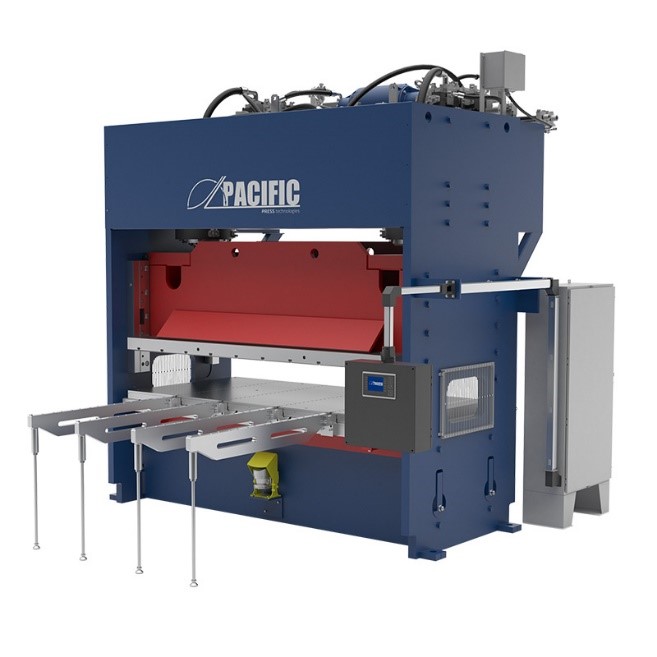 Did you know that Pacific Press Technologies produced the first hydraulic press brake? They were founded in 1945 and paved the way for themselves by introducing a safer alternative to the mechanical press brake. The industry would never be the same again! Fast-forward to 2019 and Pacific is STILL producing quality machines that outlast decades. Pacific machines have a reputation for having life spans of over 40 years! Here are some quick facts about them:
-Pacific also offers hydraulic press brakes that come with the following features: high tonnage, low tonnage or electric.
-They produce Hydraulic Plate Shears.
-Pacific also offers automation solutions including but not limited to: Feeder integration, Robot integration, Laser bend alignment, Custom machinery and more!
-They even offer a rebuilding program for their older machines! These rebuilds include hydraulic upgrades, electric upgrades, HMI and PLC upgrades and safety upgrades. It is much cheaper than having to buy a new one and they are all backed by their 1-year retrofit warranty.
Pacific Press Technologies takes pride in being a "world-class leader in the design, manufacture, and service of hydraulic press, press brake, and automation solutions."
On top of producing quality machines, they produced some quality tools to help their customers out. Pacific offers three different calculators on their website to help determine hydraulic press draw force, hydraulic cycle rate and press brake bending force! Check it out for yourself here!
*Going to FABTECH? Meet them at booth #A3979!*
-Pacific inventory in stock with us right now-
Revelation Machinery Digest acknowledges the following sources used in preparing this blog:
https://www.pacific-press.com/